Pitched Roofing
Tiling & Slating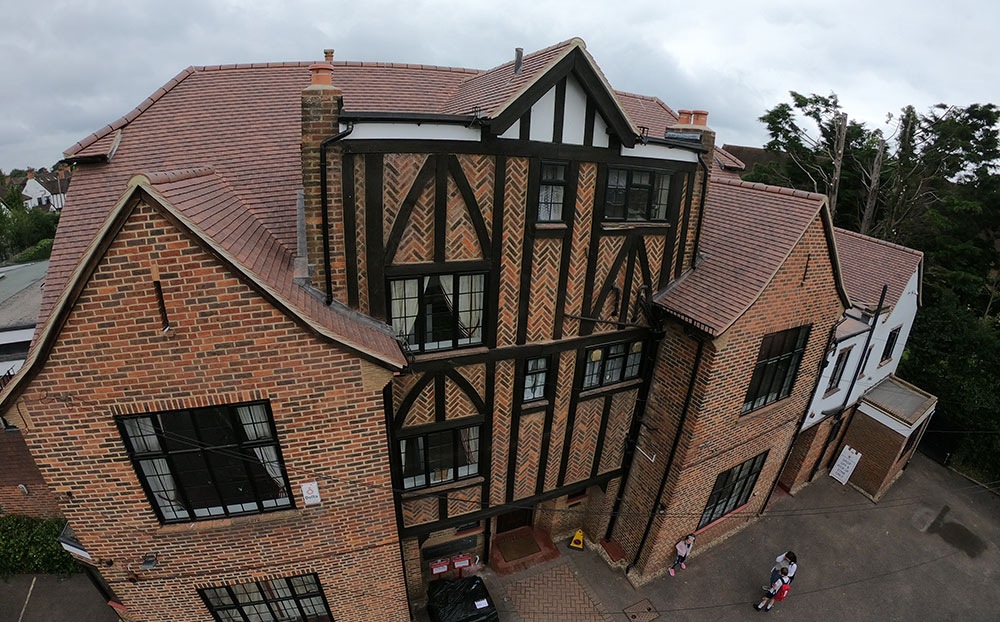 Pitched Roofing -Tiling & Slating
Our specialist pitched roof installation services cover slate, concrete and clay tiles, heritage roof, profiled and lead roof applications. We are known for our wide range of experience and ability to manage large complex pitched roofing projects and installing pitched roofs to the highest possible standards.
Some of our clients consist of schools, architects and building consultants, looking for a contractor who can understand their unique needs.
Why Pitched Roofs
Pitched roofs are long-lasting, durable and easy to maintain. There are various pitched roofs to accommodate different structures and a wide range of materials wel can install on commercial and residential properties.
We offer an impressive range of pitched roof services, from installing a new pitched roof to roof repair. Our pitched roofing includes: slate roof, tiled roofs, dry ridge systems, dry verge systems, roof repair, chimney re-pointing, guttering and down pipes, soffit ventilation and gutter cleaning.
We will work with you every step of the way to ensure that your pitched roof is tailored to your specific requirements and installed to a high standard.
We work with quality roof system manufacturers offering technical support and insurance backed guarantees.